After reading an article in LIFE Magazine about Dr. Albert Schweitzer's hospital in Lambarene, Gabon (Africa), Larry and Gwen Mellon were inspired to do something similar. In their correspondence, Dr. Schweitzer encouraged them to find another part of the world in need of the same life-saving, compassionate care. During Larry's research in medical school, which he began in his forties with the goal of starting this hospital, he came to the Artibonite Valley of Haiti. In 1956, Hôpital Albert Schweitzer Haiti began serving a 610-square-mile (1,580-square-kilometer) area; 57 years later, the doors are still open.
Why do we care about Haiti? What sustains our passion for working with the people of our service area to help them improve their health and quality of life? Here are some reasons given by dedicated visitors and staff members.
Please scroll through the pictures to see those who weighed in and their responses.
Dr. Paul Reiss, surgeon, Yakima, WA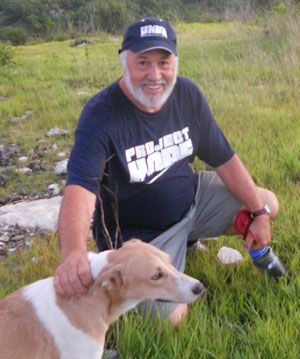 "I like the cheerful and optimistic attitude of the Haitian people in the face of adversity."
Dr. Charles K. Morris, cardiologist, San Francisco, CA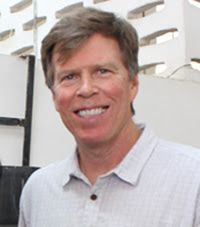 "
"Haiti in one sense is the western hemisphere's canary in the coal mine. If we as a world community can't revive and help thrive this small portion of a small island of wonderful, talented, hardworking people who have endured the worst nature and humankind have thrown at them, then humanity has a dim future. But when I see the energy and commitment of Haitians and outsiders, I am convinced that Haiti will be a success story to build upon for a new world era of environmental conservation, racial tolerance, and humanitarian assistance."
Jen Quisberg, physical therapist, CWS, St. Paul, MN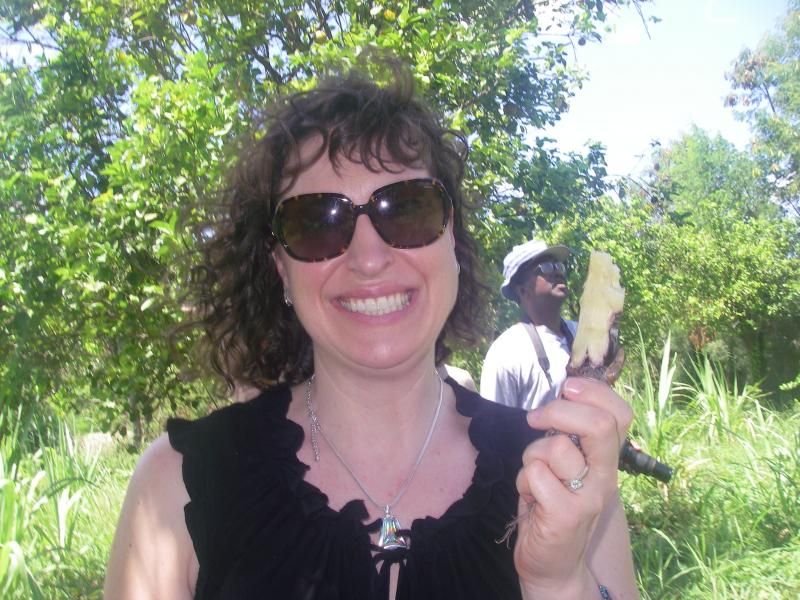 "I care about Haiti because we are all God's children. Helping the health care workers in Haiti learn good wound care principles can help patient's wounds heal more quickly, decrease the risk for infection, and improve the patient's pain level and function. This is my way to show the people of Haiti that God loves them and there are people in the world that care about their well-being."
Judy Hembree, physical therapist, Dallas, TX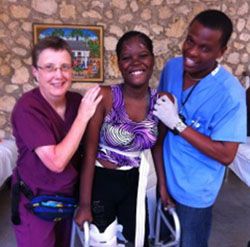 "Haiti challenges me to reach deeper within myself to find our common human connections. Haiti challenges me to try to provide the same radical hospitality to others that my Haitian colleagues provide to me. Going to Haiti changed the course of my life and I am forever grateful."
Allison MacLean and Tom Quickstad, DDS, Seattle, WA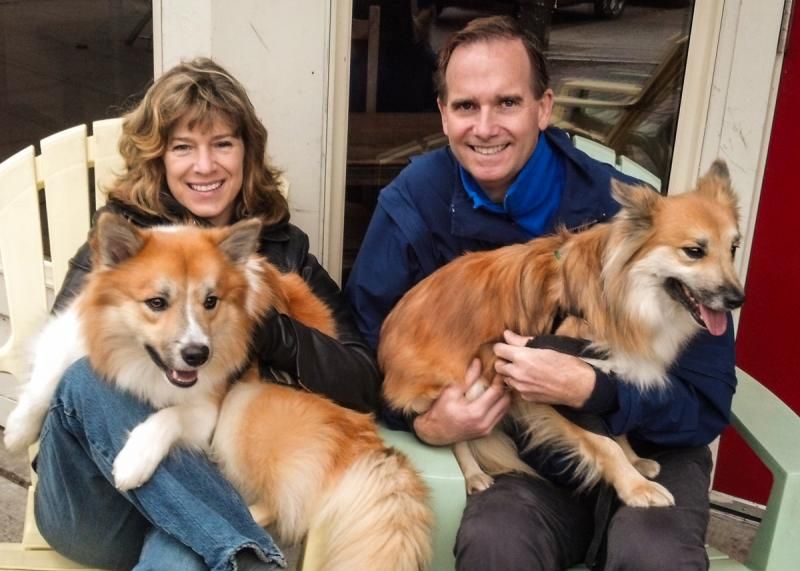 "Tom and I weren't in Haiti during the January 12, 2010 earthquake, but we were able to make our annual visit that fall. Later, in December 2010, I gave a presentation about Haiti. All of my talks begin with, "Let's go to Haiti!" and afterwards a man approached me with a question. "You say you love going to Haiti, but you didn't say why." He was responding to my photos of earthquake rubble, amputees, and poverty, not the ones of the cuisine and art and scenery. No one had ever asked me that before, and I was stumped. Upset, he blurted out, "Well, is it because of the people?"
It was so obvious that I had never thought about it: We care about Haiti and HAS because we love the Haitian people. To have been welcomed and trusted by our Haitian friends and colleagues is one of the highest honors I know. HAS allows us to have the most impact with our limited time and we're very grateful to be able to help."
Dr. Sarosh Rana, perinatologist, Boston, MA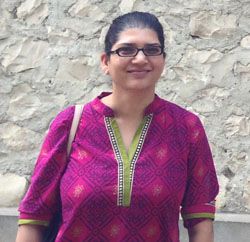 "I am a perinatalogist and deal with high-risk pregnancies. I currently work in Boston but being originally from India, I very well know the devastating consequences of hypertension in pregnancy. Haiti has the world's highest incidence of preeclampsia, a common hypertensive disorder. I care about HAS because I am committed to understanding, treating, and performing research on preeclampsia, a disease that remains a major cause of morbidity and mortality for mother and fetus. My long-term goal is to improve, if not eliminate, the terrible outcomes associated with this disease at HAS."
Dan Leber, HAS Manager, Supply Chain & Logistics, Deschapelles, Haiti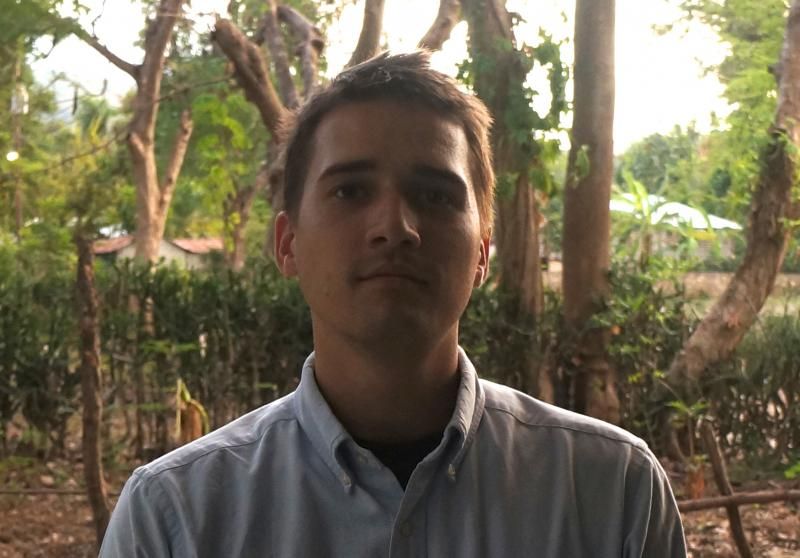 "I care about Haiti because Haitians deserve the right to healthcare, education and progress."
Cornelia Koehler, prosthetist/orthotist, Medi for Help, Ingolstadt, Germany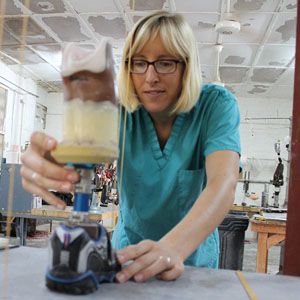 "Because the clients that are coming to our P/O-lab appreciate our work so much and they are very grateful. It gives such a good feeling when a client leaves without using crutches anymore."
Dr. Victoria Ulrich, pediatrician, Germany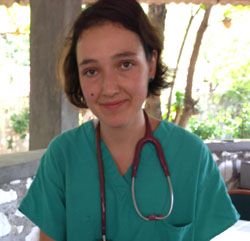 "When children smile, the beauty of the Caribbean reflects in their eyes. Knowing they won't find care elsewhere, I like supporting the hospital with its important work and especially the community based programs which are a great experience to me."
Dr. Herriot Sannon, internist & HAS Medical Director, Deschapelles, Haiti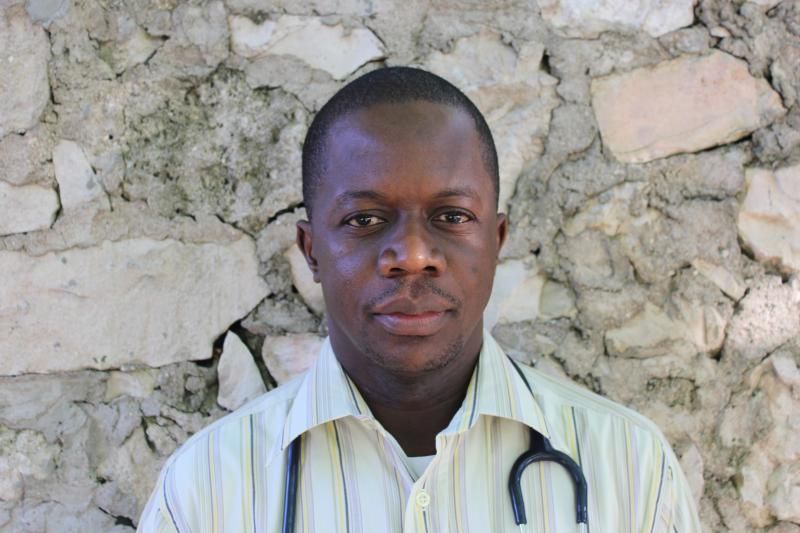 "It was my dream to come back to my country to work. I know that Haiti has fewer doctors than the Dominican Republic [where I studied]. I thought, 'If there are so many foreign doctors coming to Haiti to help, how can I not help, too?'"
Birgit Gast, laboratory technician, Herford, Germany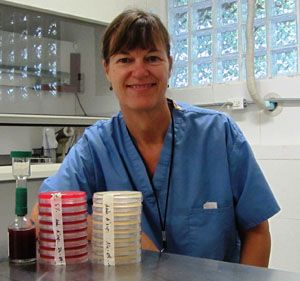 "Here I am able to give something back of my 'sunny' side of life, and my work here at HAS is more valuable than my work at home in Germany, where I am one among many other lab technicians."
Dr. Eileen Moore, pediatrician, Denver, Colorado (posing with Joseph, a translator)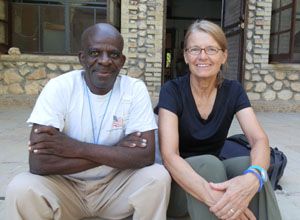 "I care about Haiti for many reasons, but my most enduring memory from my month at HAS is the mothers. I will never forget seeing women sleeping on pieces of cardboard underneath their children's cots, spending days on end at their children's bedsides with no thought to their own comfort or schedules. The Haitian women are inspiring in their devotion, and made me want to work even harder for their children's health."
Dr. Hege Mostad, family physician, London, England

"Haiti is a beautiful country with a culture rich in traditions, music and art. Haitians are friendly people and I admire the resilience and strength they show the face of adversity; and they can still smile. I care about Haiti because I believe in solidarity and social justice: we are all one people sharing the same earth.
Dr. Rob Edelstein, urologist, Boston, MA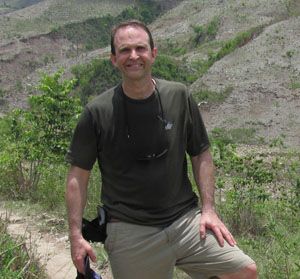 "Haiti is the poorest country in the Western hemisphere, yet is blessed with amazing people and potential. It is my privilege to be able to work there with my Haitian colleagues."
Mary Christman, physical therapist, St. Louis, MO (posing with a patient)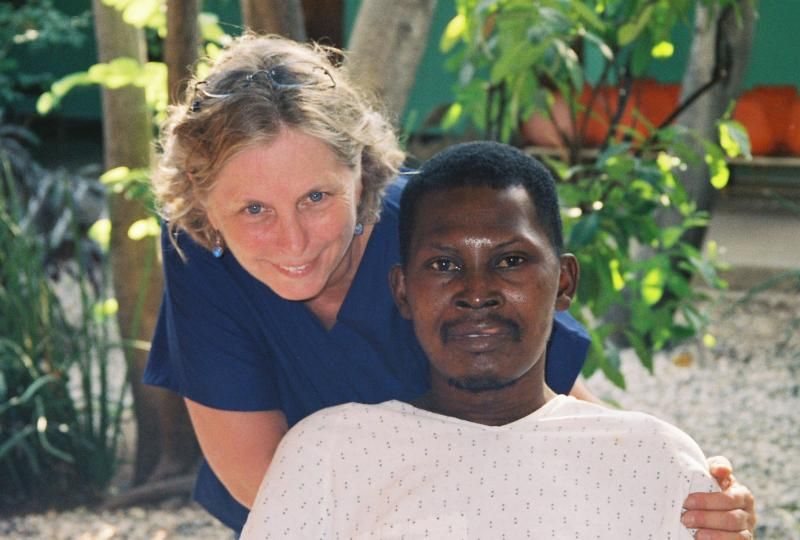 "I care about the people of Haiti who haven't been given all material resources but maintain a sense of gratitude, dignity, and generosity to their fellow Haitians and others. They have a great grace, which they pass on to me."